WET is focused on building a continuous pipeline of research and development projects that can be translated into evidence-based and IP-backed water technology solutions for both domestic and commercial applications. WET ENGINGEERING LTD is our own thinktank and has developed a portfolio of innovative, environmentally-friendly and cost-effective water technologies that can be easily deployed anywhere in the world and across multiple markets, including beverages, environmental, agricultural and marine industries.
WET ENGINEERING LTD. is a non-trading subsidiary of WET Holdings (Global) Limited. It is the Research & Development (R&D) thinktank for all WET water enhancement technologies and products.
R&D (Research & Development)
Our thinktank is the home of our design, development, testing, prototyping, optimisation teams. It is where the delivery of WET water enhancement technologies take place.
The R&D team is made up of science, technology and engineering experts who work alongside a number of UK universities to develop and optimise our technologies.
The University of Sheffield and De Montfort University were part of the consortium that developed WET beverages system to reduce added sugars in drinks. WET also collaborated with Bridgewater and Taunton College in the development of the water enhancement system for cattle and dairy farms.
By sharing our knowledge and working collaboratively we can do so much more.
Grants
The research into WET's pioneering beverages technology has been partly funded by Innovate UK grants. Innovate UK is part of UK Research and Innovation, a public body funded by the government. For more information, please click here.
The project to demonstrate the potential upscaling of WET's water and drinks technology to reduce added sugars in drinks has been awarded the Seal Of Excellence certificate by the EU Commission for its high quality.
Patents
Our groundbreaking R&D activities have generated a number of registered patents, including methods, systems and apparatus for water alkaline treatment, methods and modular apparatus for beverages production and the treatment and enhancement of water for agriculture purposes.
Beverages
The Activated Enhancement System (AES) produced and designed by WET Engineering is now part of our product portfolio for the beverage industry and will be instrumental in helping reduce sugar in drinks. It will be released to market through WET. The AES offers an unprecedented solution for breweries, distilleries and pharmaceutical industries.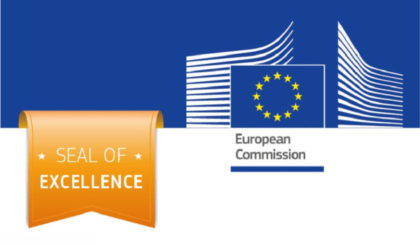 Energy
The world relies heavily on fossil fuels as a source of energy for transportation and electricity but this is costly, harmful and unsustainable. The demand for fossil fuels is likely to grow ever larger as global population increases and countries develop further.
Hydrogen fuel is considered the cleanest fuel available. WET is developing ground-breaking technology to produce hydrogen energy. It is scalable, sustainable, efficient and both easy-to-use and easy-to-install. Its environmental credentials are rock solid and it doesn't create waste. To stay updated on our advances in hydrogen energy, check our news feed by clicking here.
Crop Agriculture
Water is essential to plant life and crop agriculture. It forms up to 90% of the plant body, helping transport vital nutrients and minerals from the soil. It plays a vital role in photosynthesis and other key biochemical processes.
However, pH levels, salinity, oxygen content, hardness, mineral contents and temperature can differ from one crop plant to another. The provision of clean and conditioned water is therefore fundamental to crop performance and yield.
WET's scalable water treatment and enhancement system controls and adjusts the chemical and physical properties of the water to meet the specific needs of the plant. It also ensures the water is free of harmful microbes and chemicals. The WET system reduces the amount of feed water by recirculating, re-cleaning and re-mineralising the used water in hydroponic agriculture.
Marine
Just 2.5% of the world's water is fresh, the rest is saline and ocean-based water that is not suitable for human consumption. Yachts and other watercrafts therefore require water treatment systems to allow them access to drinking water.
WET can deliver, install and maintain bespoke high-end water treatment and enhancement systems in vessels with the capability to control water salinity and microbial and chemical contamination.
For expression of interest or for detailed information, please contact us today!