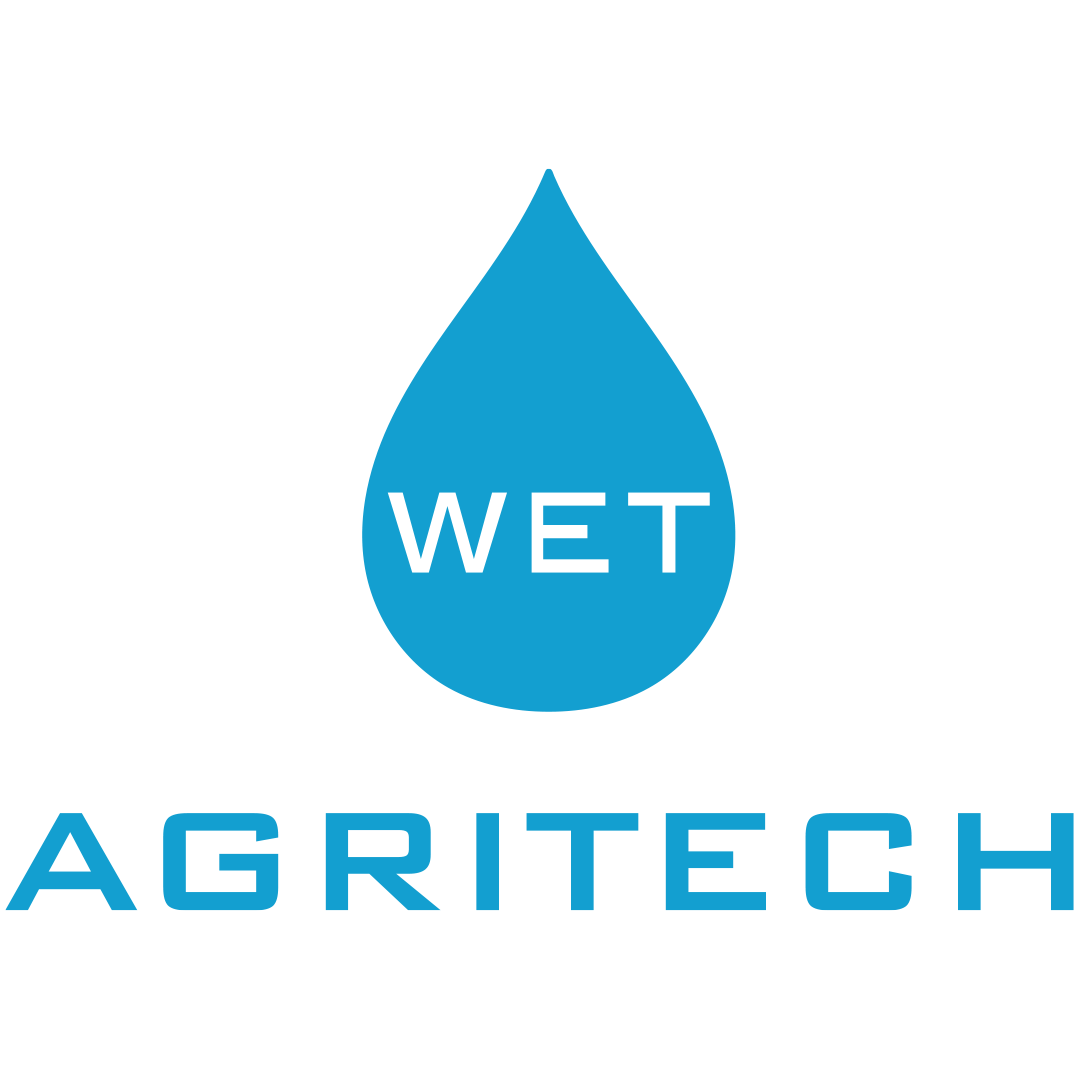 GEM
(GUIDANCE ENHANCED MEMBRANE)
BACTERIA FREE WATER WITH ENRICHED MINERALS
THE BEST FOR FARMED CATTLE
WET has developed a fit-for-purpose and cost-effective evidence-based system for farming and agricultural purposes termed Guided Enhanced Membrane (GEM).
Randomised controlled trials at Bridgwater & Taunton College (BTC) showed that calves drinking GEM produced water are significantly healthier (n=50 calves, duration= 1.5 years). This was achieved without the use of antibiotics in the water or the feed, providing a transformative reduction of antibiotics which would reduce the likelihood of this entering into our food chain.
GEM (Guidance Enhanced Membrane) drinking water technology by WET Group.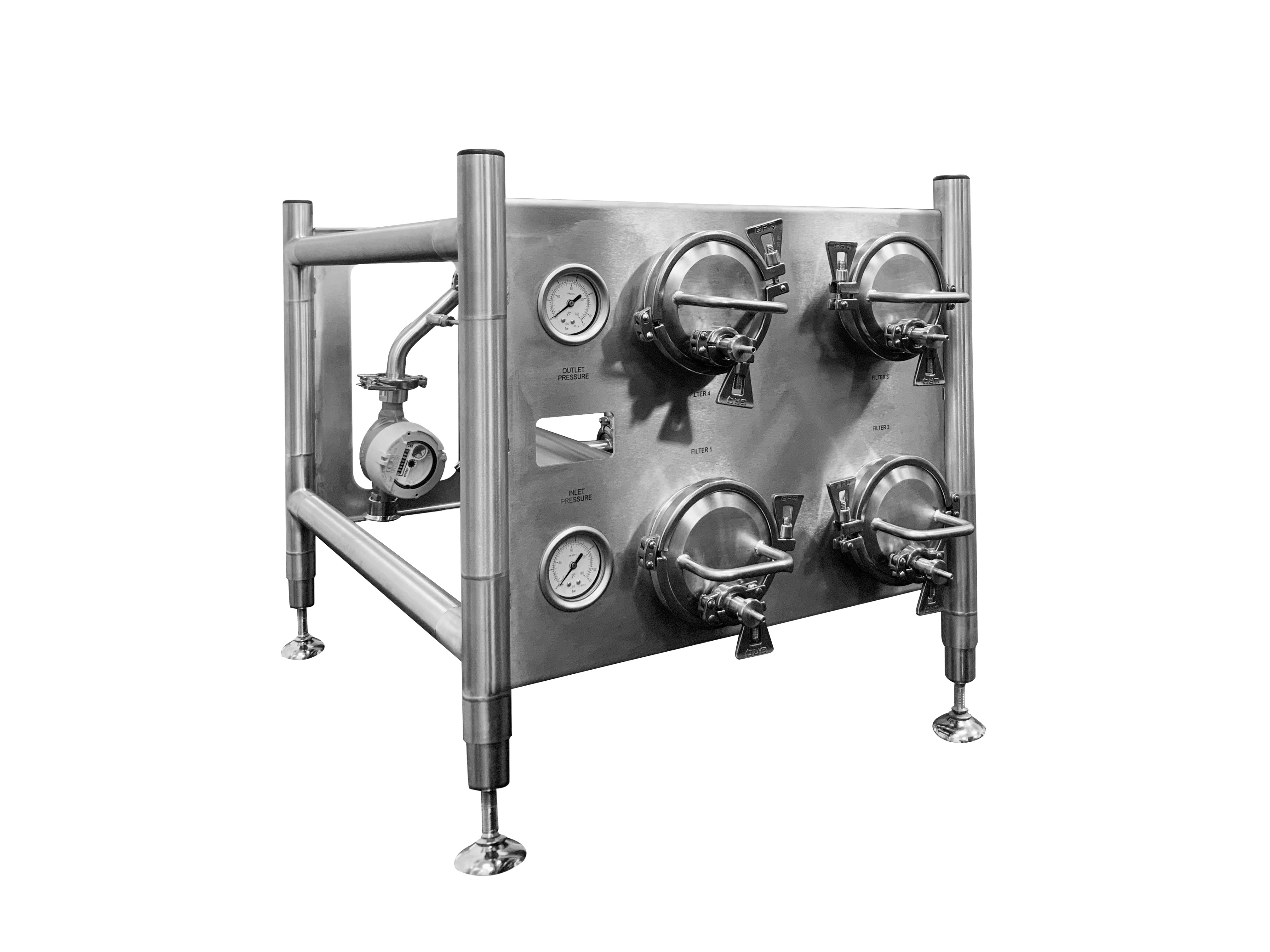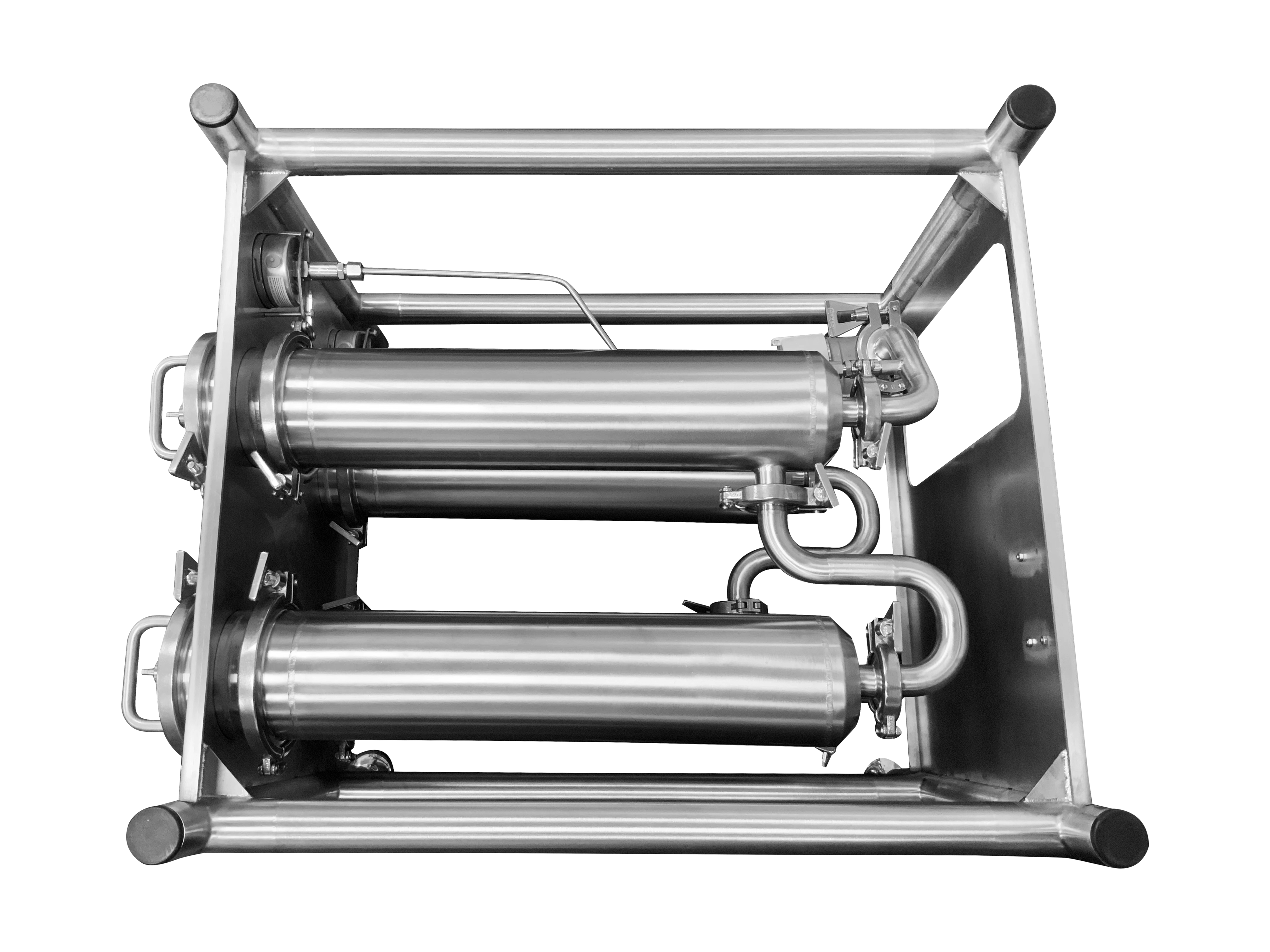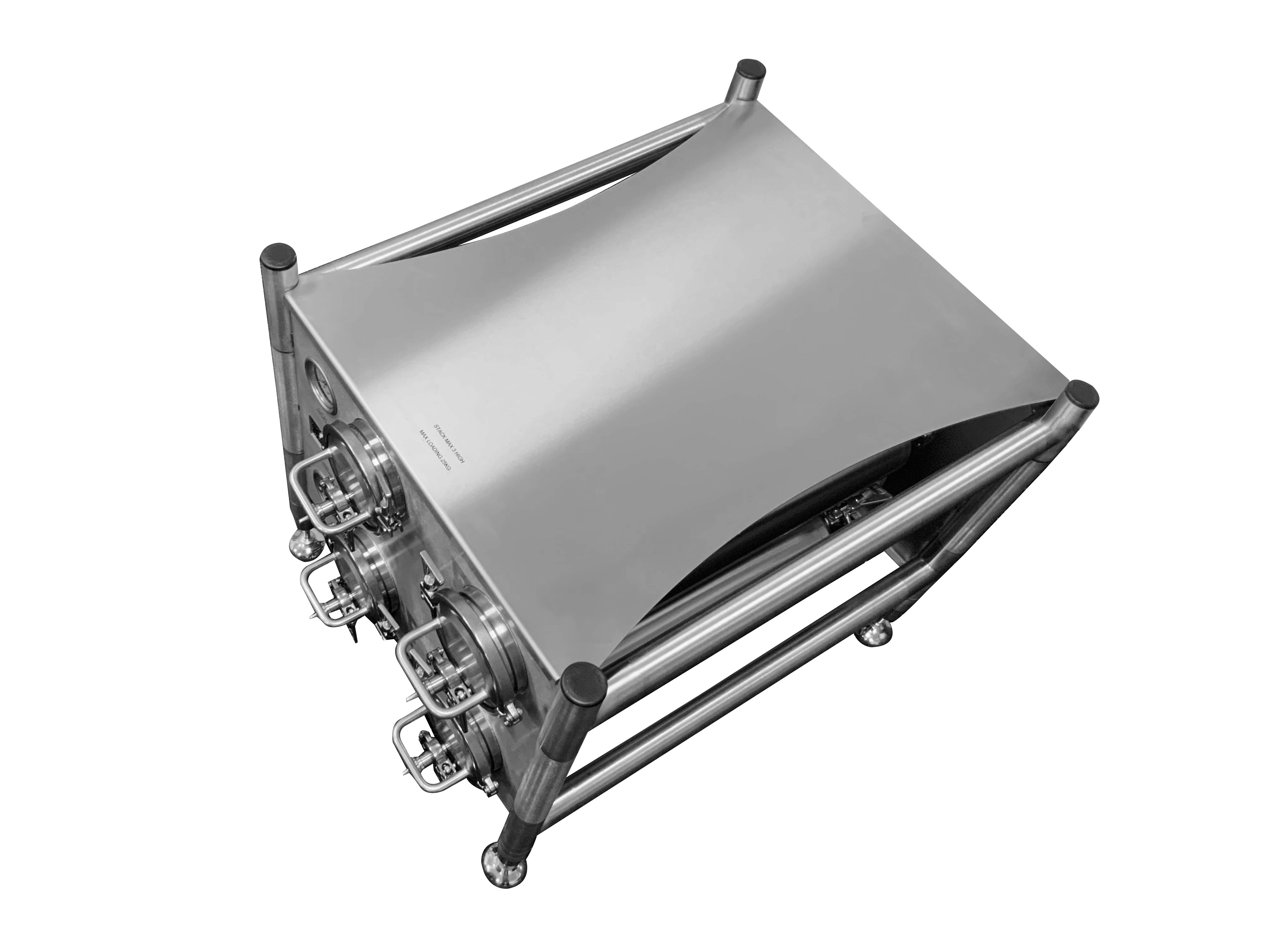 • GEM provides clean, pure, mineral-enriched and pH-controlled water to farmed dairy/cattle.
• GEM is a compact modular system comprising a series of enhanced membrane filters that remove microbial and chemical contaminants.
• For agricultural purposes, 1 GEM module treats water at 20-40 litres/min flow rates.
• GEM can prevent ingress of contaminants into the filter membranes and the upstream to downstream cross-contamination of filters during filter changes.
• GEM can be easily integrated into any water source (including boreholes) within a couple of hours and with minimal associated installation infrastructure.
• GEM is manufactured according to Standard Engineering Practices (SEP).
• GEM can be equipped with water quality sensors and performance detector to enable remote monitoring.
Randomised controlled trials at Agriculture Innovation Centre at Bridgwater & Taunton College (n=50 calves, duration= 1.5 years) investigated the health impacts of water produced by GEM on farmed calves by using the Wisconsin-Madison Calf Health Scoring System (WMCHS).
50 calves were randomly allocated into 2 groups: a) control group that consumed borehole water mixed with feed and b) a test group that consumed GEM water mixed with the same feed. The feed was provided by a major feed producer.
The calves in both groups were characteristically homogeneous at the start of the trial. There were no statistically significant differences between the calves' breed, gender, birth weight and weaning age, indicating that calves in both groups were characteristically similar.
All calves were tagged, up-kept, and weaned at the BTC according to the hygiene and farming standards. The BTC was also equipped with a state-of-the-art system that digitally monitors farmed calves by a scanner that reads their tag number.
The system is also equipped with an automated feeding system that facilitates delivery of a measured amount of feed (provided by major feed producer) to the calves through a drinking station and a weighing scale to automatically weigh the calves while feeding.
The assessment of calves' health and recording of the WMCHS scores was carried out by a trained member of staff at BTC. The data were then statistically analysed by the R&D team at WET. The analysis used both Chi2 and Mann-Whitney tests because of the non-normal distribution nature of the data with p values set at *p<0.05, **p<0.01 and ***p<0.001.
The Results
The trials show that the GEM system significantly improves the quality of the drinking water. The table below shows a summary of the key chemical and microbial quality criteria of the water produced by the GEM system when compared to borehole water: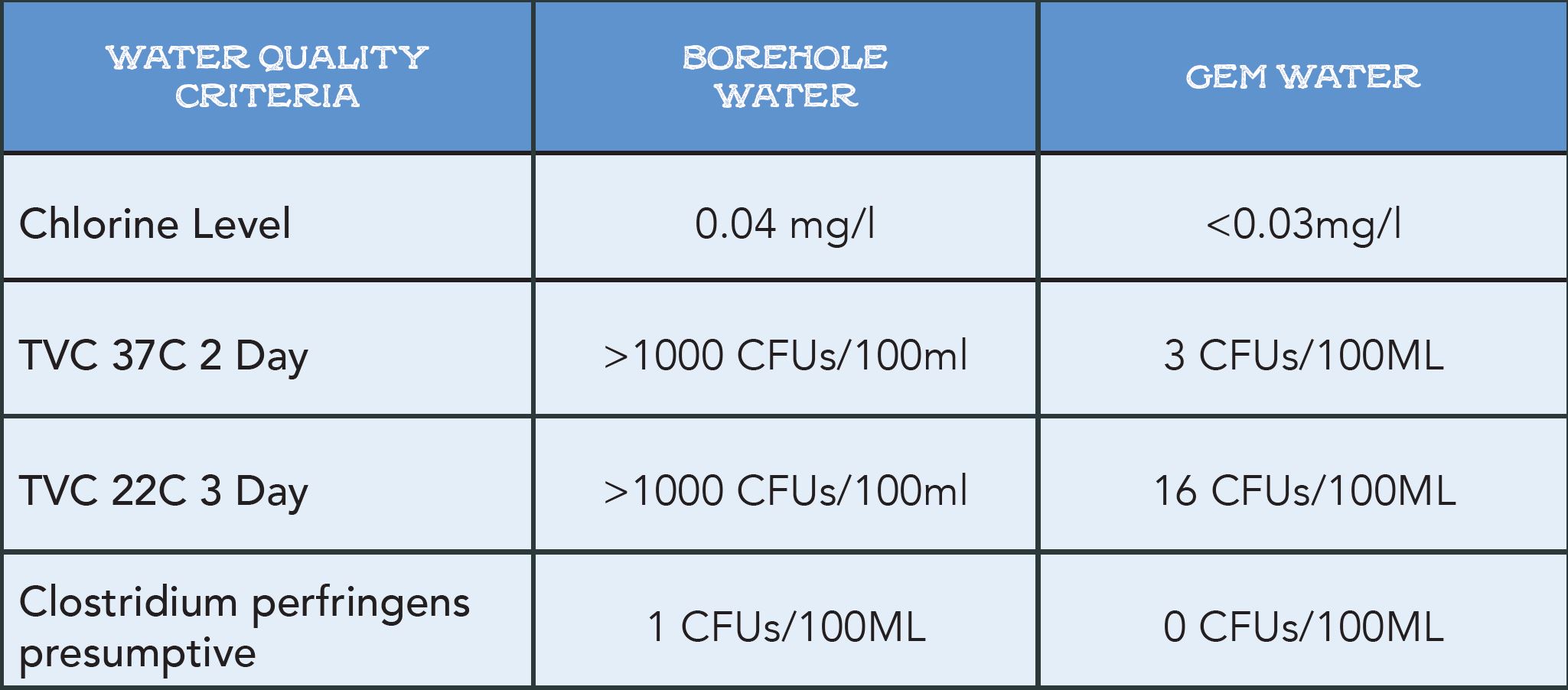 The trials show that calves drinking protected and enhanced water by GEM system are healthier than the groups not drinking GEM system water with no diseases or death rates:

Conclusion
The water treatment and enhancement provided by the GEM system positively impacted the health of farmed calves, particularly the faecal and temperature scores.
These results indicate that the water produced by the GEM system would improve the digestive health of farmed calves and reduce the prevalence of infections among farmed calves.
WET's GEM (Guidance Enhanced Membrane) Offers: –
Reduction of antibiotics in food chain.

Reducing antibiotics usage in animals.

Enriched minerals for animals.

Increase weaning weight.

Mineral enrichment enables healthier animals. 

Higher yield and production.

Visibly healthier animals. 
For more information on Agritech, please click here.

For expression of interest or for detailed information, please contact us today!