WET has developed a fit-for-purpose and cost-effective evidence-based system for farming and agricultural purposes, termed Guided Enhanced Membrane (GEM).
Randomised, controlled trials carried out by WET at Bridgwater & Taunton College (BTC), showed that calves drinking GEM produced water are significantly healthier (n=50 calves, duration= 1.5 years). This was achieved without the use of antibiotics in the water or the feed, providing a transformative reduction of antibiotics which would reduce the likelihood of this entering into our food chain.
In March 2020, when COVID-19 was beginning to take control of our lives, WET received news that their closed-loop system patent application, which was applied for in 2015, was granted as a global patent. This application was trialled and tested at major UK poultry farms with positive results, utilising WET's unique remineralised enhanced water, is produced by the GEM and addition of safe aqueous ozone. This patent will enable WET to disrupt the landscape of the poultry industry by challenging current practices being used regarding dosing, addition of chemicals and antibiotics, giving the GEM global appreciation for commercialising this sustainable technology for agricultural purposes.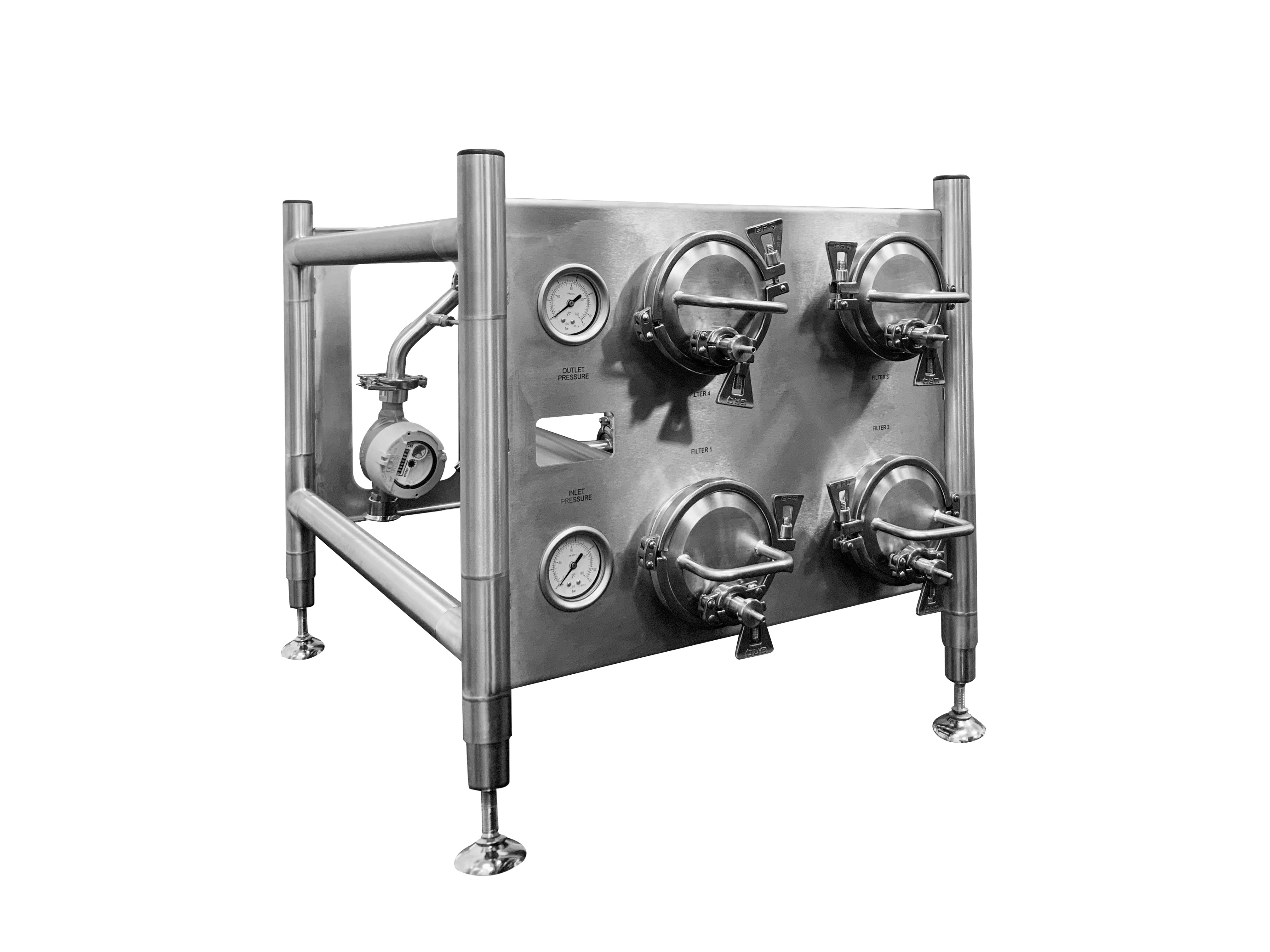 Benefits to Farmers & Agriculture – Operational Advantages
• GEM is a compact modular system comprising a series of enhanced membrane filters that remove microbial and chemical contaminants.
• Specially designed cartridges (unique and will not take standard length cartridges despite standard Code 3 end adaptors).
• GEM provides clean, pure, mineral-enriched and pH-controlled water to farmed dairy/cattle.
• For agricultural purposes, 1 GEM module treats water at 20-40 litres/min flow rates.
• Guaranteed filtration to 0.2um absolute up to 28,800L/day.
• GEM can be easily integrated into any water source (including boreholes) within a couple of hours and with minimal associated installation infrastructure.
• GEM helps prevent the ingress of contaminants into the filter membranes and the upstream to downstream cross-contamination of filters during filter changes.
• Cartridge location design ensures no downstream contamination on change out.
Benefits to Farmers & Agriculture –
Multiple Uses
• Helps deliver better quality meat production with healthier cattle stocks.
• Using WET's patented closed-loop system, clean remineralised water and aqueous ozone is circulated to poultry drinking lines. This new innovation will look to change current industry methods by removing and reducing the use of chemicals & antibiotics and mortality rates. (CDMR)
• Increases profits and reduces operating costs for farmers by aiding better, healthier animals, increasing yields and production and reducing the number of antibiotics used.
•GEM reduces the amount of feed water by recirculating, re-cleaning and re-mineralising
the used water in various agricultural settings.
[/vc_row_inner]
[/vc_row_inner]
Controlled trials, which took place at Bridgwater and Taunton College ("BTC"), demonstrated that calves drinking GEM produced water were significantly healthier and grow faster than those drinking non GEM produced water.
This was achieved without the use of antibiotics in the water or the feed.
GEM technology offers a substantial reduction on the use of antibiotics in livestock farming and a corresponding reduction in the level of antibiotics potentially entering the food chain.
The GEM also provides part of the infrastructure of the Closed-Loop System. This has been designed, patented and built for Agriculture and provides a purifying, circulating, disinfecting and feedback-controlled water system for drinking water to improve the health and well-being of animals. Additionally, removing the use of chlorine washing from this industry which is currently widely used in the US during the manufacturing process.
With a central focus around the GEM and closed-loop system, this presents multiple opportunities for partners to commercialise these innovative products in the UK & USA.
For expression of interest or for detailed information, please contact us today!